The Undead worship the Dragon of Life. Their motto is that death means peace, order and eternal beauty.
Basic information
Edit
Survived a life of deportation by humans and elves. Ruthless yet tough, they've become more responsive and powerful especially with the help of much wartime experience. The emergence of a few mighty heroes seems to suggest their racial rejuvenation. Actually, the inflated ambition will surely lead to a new war in the name of revenge. Finally, the undead will command an influential presence in the world. After all, they've tolerated and yielded for too long.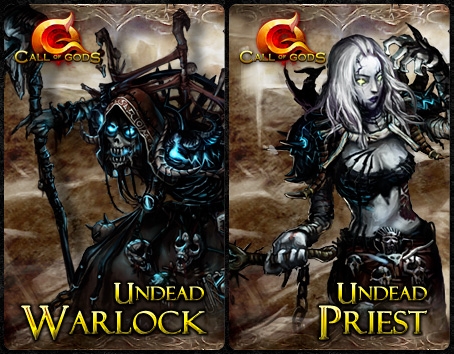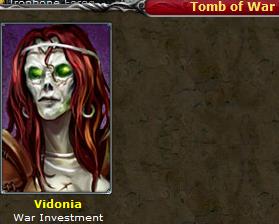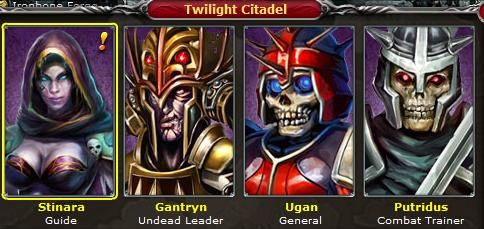 | | |
| --- | --- |
| Name | Description |
| Adumbral Altar | Prerequisite of constructing all buildings. A place to store copper. |
| Haunted Woods | Produce and temporarily store lumber. |
| Quartz Crypt | Produce and temporarily store stone. |
| Iron Pit | Produce and temporarily store iron. |
| Copper Cavern | Produce and temporarily store coin. |
| Necroden | Place for hiring soldiers, Higher levels allow more soldiers to be recruited. |
| Doom Tower | Place for technology research, Higher levels allow more advanced technology research. |
| Bloodboil Forge | Produces various weapons, and increases drafting speed. |
| Monolith | Provides mandatory conditions for training cavalry and flying units, and increases drafting speed. |
| Dark Cellar | Increases lumber, stone and iron resource storage capacity. |
| Graveyard | Increases city's population limit. |
| Hell's Gate | Increases offense and defence of garrisoned troops |
Ad blocker interference detected!
Wikia is a free-to-use site that makes money from advertising. We have a modified experience for viewers using ad blockers

Wikia is not accessible if you've made further modifications. Remove the custom ad blocker rule(s) and the page will load as expected.